Peer Academic Advisor Program
Overview Statement
Peer Academic Advisors (PAA's) are current Public Policy students who assist undergraduate students with academic advising, registration, course planning, and navigating advising resources. Along with student advising, PAA's create workshops, provide mentorship, and knowledge of campus resources. PAA's are here to create strong advising relationships in which we can create opportunities for students to grow, gain success, and achieve their educational goals.
Why Meet with a Peer Academic Advisor?
Peer Academic Advisors are professionally trained by the School of Public Policy Student Affairs team to provide academic and professional guidance for students to achieve their educational plans.
To contact the PAA's please email: 
spp-advising@ucr.edu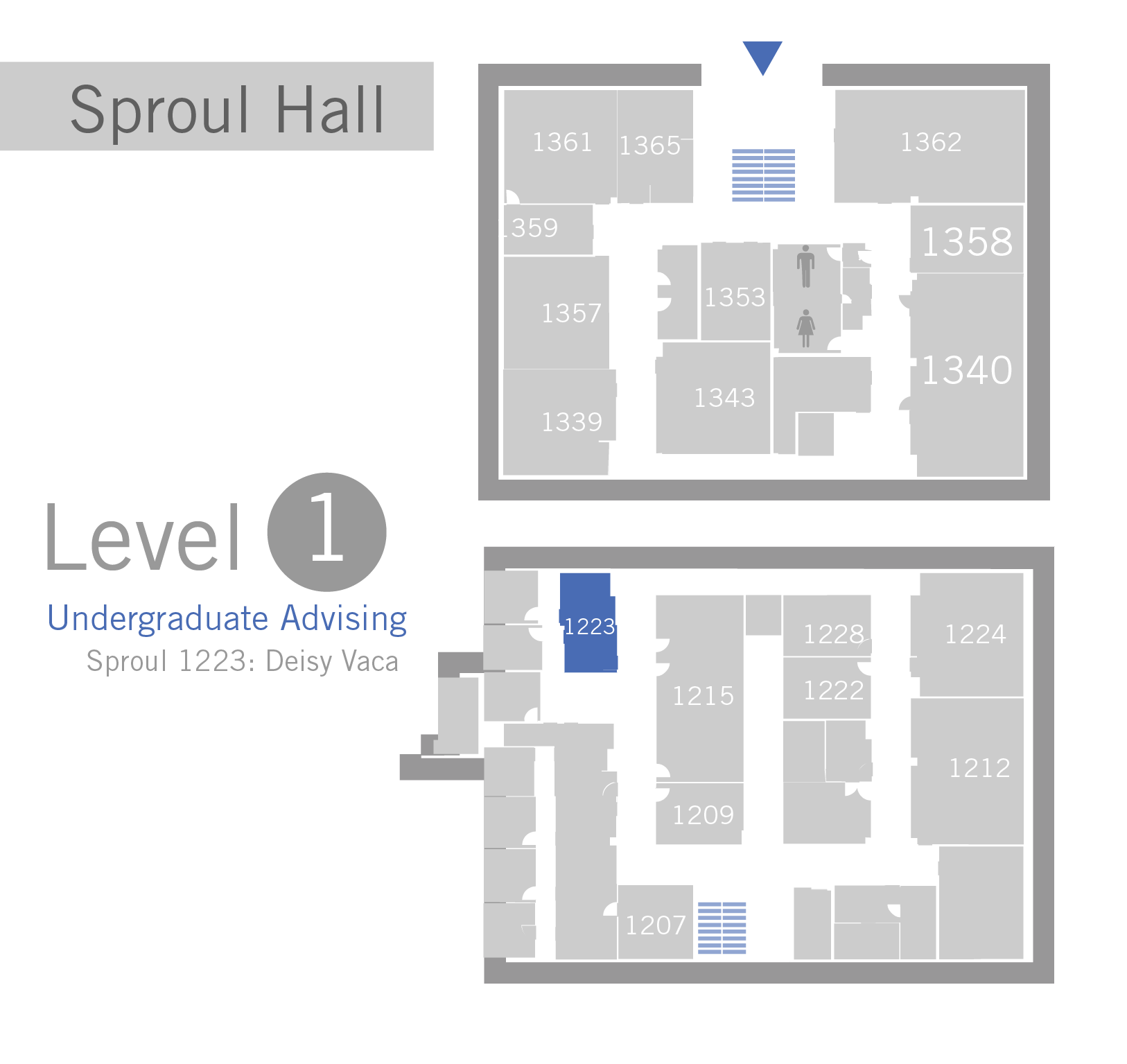 The Peer Academic Advisors are located in Sproul 1223
Benefits of Being a Peer Academic Advisor

Extensive training on UCR policies, regulations and procedures, SPP policies, student services and academic resources.
Gain paraprofessional academic advising experience.
Personal branding, leadership, and management development opportunities.
Qualifies for the PBPL 198i Policy Practicum requirement.
Public speaking development opportunities (i.e. emceeing, presenting, impromptu speaking, etc.).
Opportunities to learn from and interact with policy professionals (i.e. via staffing of policy makers, practitioners, researchers).
Receiving branded gear exclusive to Peer Academic Advisors

 

Qualifications

Current SPP student with at least 2 quarters in the SPP major.
Undergraduate student in good academic standing, minimum cumulative 2.5 GPA.
Must be willing to attend occasional evening or weekend meetings or events.
Commitment required for Summer 2020 - Spring 2021
Questions
For questions about the peer advisor program, please contact the Undergraduate Student Affairs Officer