People
F A C U L T Y
C O O P E R A T I N G  F A C U L T Y
Dean's Office - INTS 4133
External Engagement Office - INTS 4120
Student Affairs - INTS 4145 & INTN 4009
Business Operations & Research Administration Office - INTS 4146
School Operating Budgets (State Funds,Development, and Business Operations)
Contract, Grant, and Center Related Business Operations
Research Centers - INTS
A D V I S O R Y    B O A R D

Sabrina Cervantes
Ms. Cervantes is a California Assembly member representing the 60th Assembly District and is Chair of the Assembly Select Committee on Veteran Employment and Education. Previously, she served as a Director for the Legislature and the California Voter Registration Project. Throughout her career, Sabrina Cervantes has demonstrated her commitment to enhancing the lives of residents throughout Riverside County. In her first year she secured a $2 million allocation for a Veterans Resource Center at Norco College. Cervantes has authored legislation to support and protect California's veterans, seniors, students, and families.

Steven Christensen
('98 Political Science)
After more than a combined 25 years in the public and private sectors, Mr. Christensen launched his own full-service public affairs and communications consulting firm, Christensen Consulting in 2017. At the same time Mr. Christensen co-founded the non-profit, Responsible Battery Coalition where he currently serves as the Executive Director. Previously, he served as the Managing Director in U.S. Public Affairs and Crisis Practice at Burson-Marsteller in Washington DC, where his clients include some of the world's largest agriculture, chemical and consumer products companies. Before joining the private sector, Steve served in several roles as a senior policy official at the United States Department of Agriculture, where he concentrated his efforts on supporting public health and production agriculture through the development and implementation of sound, science-based public policy.

Greg Devereaux
Mr. Devereaux is former Chief Executive Officer of San Bernardino County and former City Manager of the City of Ontario. He has served in state and local government for 40 years, holding various administrative leadership positions in several California communities. He has been invested in bettering communities throughout his career and has helped to improve city finances, increase infrastructure maintenance, and restore community programs.

Julio Figueroa
Mr. Figueroa is a resident of Riverside and currently the Director of External Affairs for AT&T. As a director, his responsibilities include government relations, community outreach and corporate philanthropy in Riverside and San Bernardino Counties. He also sits on the Board of Directors for the Greater Riverside Chambers of Commerce, Greater Coachella Valley Chambers of Commerce, Janet Goeske Foundation and the Fox Theatre Foundation.

Shelley Finlayson 
('94 Political Science)
As Chief of Staff of the U.S. Office of Government Ethics, Ms. Finlayson directs OGE's overall operations. Before coming to OGE in 2006, Ms. Finlayson developed expertise through positions with local, state, and federal governments, and in private legal practice. Her experience includes serving at the Congressional Budget Office, the Maryland General Assembly, the government of the District of Columbia, and the DLA Piper law firm. Ms. Finlayson earned a Juris Doctor degree from Georgetown University Law Center, a Masters degree in Public Policy from Rutgers University, and a bachelor's degree in Political Science from UCR. 

Tracy Gray
('71 Psychology)
Dr. Tracy Gray is a managing director and a nationally recognized expert in the implementation of innovative educational and assistive technology programs that enhance teaching and learning. Dr. Gray leads the Pipeline Partnership Program which engages with graduate-level students and faculty at Georgia State University in Atlanta; Howard University in Washington, D.C.; and The University of Texas at San Antonio. In addition, Dr. Gray has also led the development of the 2017 National Educational Technology Plan, a blueprint to strengthen digital learning in schools throughout the U.S. She has served as the principal investigator for two U.S. Department of Education projects related to STEM education, with a focus on increasing the engagement of at-risk students. In addition, Dr. Gray led the AIR Fund, an AIR Board of Directors' initiative that supported innovative research on issues related to the reduction of inequality for children and families.

Ken Gutierrez
Ken Gutierrez was Planning Director for the City of Riverside from 2003 to 2011, when he retired.   During his almost 30 year tenure with the City of Riverside, Ken was responsible for a number of planning projects, including the award winning Magnolia/Market Corridor Study and the innovative Downtown Specific Plan.
He lead the preparation of a comprehensive update to the Riverside General Plan 2025, a visionary document built on Smart Growth principles, and recognized in 2008 by the Southern California Association of Governments with a Compass Blueprint Distinguished Leadership Award and by the California Chapter of the American Planning Association (CCAPA) with the Award of Merit for Comprehensive Planning. Under Ken's guidance, the Planning Department was recognized in 2009 by the CCAPA with the Award of Merit for Distinguished Leadership by a Planning firm or agency.
Ken is a planning consultant, a member of AICP, a speaker at numerous workshops and conferences, and teaches as part of a University of California, Riverside Extension Certificate Program.

Michael Huerta
('78 Political Science)
Mr. Huerta completed his term as Administrator of the Federal Aviation Administration (FAA) in January 2018. He was the longest tenured Administrator in the agency's history. He currently serves a transportation industry consultant, including acting as a Senior Advisor to Macquarie Capital. He is also a member of the Board of Directors of Delta Air Lines, Inc. He is an experienced transportation official who has held key positions across the country, including serving as Managing Director of the 2002 Olympic Winter Games, as commissioner of New York City's Department of Ports and as the Executive Director of the Port of San Francisco.

Dave Jones
Mr. Jones served as California's Insurance Commissioner from 2011 to 2019. The California Dept. of Insurance (CDI) regulates the nation's largest insurance market and an insurance industry which collects $257 billion in premiums annually from California. Prior to that, Jones served in the California State Assembly 2004-2010, where he chaired the Assembly Health Committee, the Assembly Judiciary Committee and the Budget Subcommittee on Health and Human Services.

Lloyd Levine
('92 Art)
Hon. Lloyd Levine (ret.) is President of Filament Strategies LLC, a Sacramento-based consulting firm with extensive experience in politics, public policy, public affairs and communications. He served as member of the California State Legislature from 2002-2008. While in the Assembly he wrote landmark legislation that helped transition California from a severe energy crisis to an era of stable and reliable electricity supplies. He also authored bills and built consensus around diversifying California's electricity generation portfolio.

Jose Medina
('74 Latin American Studies/'84 History)
Mr. Medina is a California Assemblyman representing the 61st Assembly District and is Chair to the Assembly Committee on Higher Education. During his first term in the Assembly, Medina led the effort to ensure the UCR School of Medicine receive $15 million of full and continuous funding through the state budget, to train students for crucial jobs in the health-care industry. He also passed legislation which assisted small businesses, helped protect seniors, and improved the movement of goods throughout the state.

Jesse Melgar
('17 Master of Public Policy)
Jesse Melgar is director of engagement for California 100, a new statewide policy initiative incubated at the University of California and Stanford, focused on inspiring a vision and strategy for California's next century.
For nearly a decade, Melgar worked at the highest levels of state government, serving as communications director and press secretary for Governor Gavin Newsom, Deputy Secretary of State for then-Secretary of State Alex Padilla, and head of communications for the California Latino Legislative Caucus and then-State Senator Ricardo Lara. Prior to entering state service, Melgar was communications director at Equality California, account executive at Cerrell Associates, Inc. and communications manager at the Greater Riverside Chambers of Commerce.  

Gregory Stepanicich
('73 Political Science)
Mr. Stepanicich graduated from UCR in 1973 with an A.B. degree in Political Science with Highest Honors. He went on to get his law degree from UC Hastings where he served as an Articles Editor on the Hastings Law Journal. Stepanicich's career interest was serving government and he joined the law firm of Richard Watson Gershon in Los Angeles in 1977. For the past 40 years, he has specialized in representing cities and other local government agencies. He opened up the firm's San Francisco office in 1998 and continues to be its managing shareholder. He has represented a wide variety of local government agencies throughout California and has served as City Attorney for Agoura Hills, Beverly Hills, Fairfield, Mill Valley and Seal Beach.
Michael Sullivan
('73 Political Science)
Dr. Sullivan is a Senior Vice President of Nexant, Inc., a global supplier of engineering and economic consulting services and software to the energy industry. Consulting to utilities and government for over 30 years, Dr. Sullivan is a recognized expert in utility business planning. His clients include all of the investor-owned utilities in California, as well as many of the largest investor owned utilities in the US, including the US Department of Energy and the Electric Power Research Institute.

Greg Wilkinson
Mr. Wilkinson was a partner at Best, Best & Krieger for more than 20 years, where he specialized in water and endangered species law. As a natural resources lawyer with BB&K, Mr. Wilkinson tried numerous cases relating to the distribution of California's water and argued before the California and U.S. Supreme Courts. Before joining BB&K, he served as the Chief of Water and Agrarian Law for the United Nations Food and Agriculture Organization in Rome, Italy. He remains active with food issues, serving on the Board of Feeding America, Riverside/San Bernardino Counties.
F O R M E R    A D V I S O R Y    B O A R D    M E M B E R S

David Cunningham
('62 Political Science)
The late Mr. Cunningham was president of Dave Cunningham & Associates, a public affairs and governmental relations consulting firm with local, state and national clients. He served on the Los Angeles City Council (1973-1987) representing the 10th District and has been on the boards of numerous civic organizations and charities. He served on the UCR Athletics Association Board, was a past-president of the UCR Alumni Association Board and was a former UCR Foundation Trustee.

Anthony Rendon
('00 Ph.D. Political Science)
Mr. Rendon is a California Assemblyman representing the 63 District and is the Assembly Speaker. He has introduced legislation to reduce exposure to poisonous lead in the environment, investigate financial fraud in local government, and improve early child care and education. Most significantly, he is the author of a statewide water bond that will provide $8 billion in funds to preserve rivers, wetlands, and watersheds while building and repairing the state's outdated water infrastructure.
P O L I C Y    F E L L O W S

Angelov Farooq
Senior Policy Fellow
Angelov Farooq is the owner of AVM Innovation Consulting, LLC, a Southern California based economic development firm. In 2013, Dr. Farooq was appointed the Chairman of the California Workforce Development Board under Governor Gavin Newsom's administration. As Chairman, he leads the largest workforce development system in the country under the vision of the Governor & Secretary of Labor. In 2015, he was elected on the Board of Education for the Riverside Unified School District. Dr. Farooq is also the Founding Director of the UC Riverside Center for Economic Development.
---

Susan Hackwood
Senior Policy Fellow
Since 1995, Susan Hackwood has served as the Executive Director of the California Council on Science and Technology. She also serves as a Professor of Electrical Engineering at the University of California, Riverside. From 2003-2005, Hackwood was a Visiting Scholar at the Anderson School of Management UCLA and at the California Institute of Technology. Following this, Hackwood became the Founding Dean of the Bourns College of Engineering at the University of California Riverside, where she founded the Center for Environmental Research Technology. In 1984, Hackwood joined the University of California Santa Barbara as a Professor of Electrical and Computer Engineering and the Founding Director of the National Science Foundation Engineering Research Center for Robotic Systems in Microelectronics (CRSM). Throughout her career, Hackwood has published over 150 technical publications and She co-founded and co-edited the Journal of Robotic Systems from 1984-2005.
Before working in the academic field, Hackwood served as the Department Head of Device Robotics Technology Research at AT&T Bell Labs where she invented and named the electrowetting effect used in micro devices.
Hackwood was the Chair of the AAAS on Science Engineering and Public Policy and the Section on Societal Impacts of Science and Engineering. In the past, Hackwood has been the AAAS Engineering Delegate and is currently a Member of the AAAS Committee on Nominations. Since 2006, Hackwood has been a member of the IEEE Spectrum Editorial Board.
---
Lloyd Levine
Senior Policy Fellow
Lloyd Levine is a former member of the California State Legislature, where he served as Chair of the Assembly Committee on Utilities and Commerce. Currently, Mr. Levine serves as President of Filament Strategies, providing public policy and public affairs consulting services in the technology and environmental sectors, working on issues ranging from Electric Vehicles to broadband adoption and the digital divide.
While in the Legislature, through his Chair, Mr. Levine established himself as one of California's leading experts in energy, telecommunications, and technology policy. Consistently tackling some of the most challenging and significant statutory policy changes, Mr. Levine authored numerous pieces of historic legislation which became national models in many policy areas.
---

Behrooz Mortazavi
Senior Policy Fellow
Behrooz Mortazavi is the President of Water Resources Engineers Inc. (WRE), and serves as the Hemet-San Jacinto Watermaster Advisor. He has over thirty-five years of experience in the field of water resources management in California, and has developed and implemented numerous innovative cost-effective water resources management programs in Southern California. As the Watermaster Advisor, he works closely with policy makers toward the development of politically sensitive cost-effective strategies for water supply and water resources management programs. Dr. Mortazavi has developed different comprehensive groundwater management programs, participated in groundwater basin adjudication cases, and has worked with different legal counsels in drafting of stipulated judgments. He was a key participant in negotiation and resolution of a Tribal Water Rights case which required action by the U.S. Congress and signing of a Public Law by the President. Prior to forming WRE, Dr. Mortazavi was the Assistant General Manager of Resource Development at Eastern Municipal Water District, in charge of operation for different departments, divisions, and all water management projects of the District. He has a Ph.D. in Civil Engineering from the University of California at Los Angeles, and two Master of Science degrees. He is registered as a professional civil engineer in the State of California.
---
Mihai Patru
Senior Policy Fellow
Mihai Patru joined SPP as a Senior Policy Fellow in February 2018. He started his professional career as a diplomat with the Ministry of Foreign Affairs of Romania, where he served as Advisor to the Minister of Foreign Affairs and Advisor to the Deputy Minister of Foreign Affairs. Prior to joining SPP, he was awarded the Transatlantic Diplomatic Fellowship by the U.S. State Department and served as a Human Rights Fellow and, subsequently, a Senior Fellow at the Center for Transatlantic Relations, at the School of Advanced International Studies at Johns Hopkins University in Washington DC. He is the co-founded Caravanserai Project, a non-profit organization, where he works together with social innovators supporting their journey. He also launched a social enterprise in Guatemala which works towards empowering indigenous women weavers by connecting these artisans to the global market.
He holds a professional degree in international public policy from Johns Hopkins University/School of Advanced International Studies in Washington DC and a MA in International Relations and European Studies from Central European University in Budapest. He completed his undergraduate studies at the University of Bucharest majoring in Arabic Language and Literature and spent time at Cairo University in Egypt as a visiting undergraduate and, later, graduate student.
---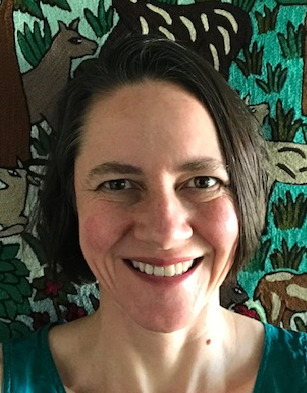 Lorna Seitz
Senior Policy Fellow
Lorna Seitz is an expert in developing transformative laws, policies and programs. Seitz has 20+  years of experience in policy development, legislative analysis and institutional reform. She specializes in facilitating collaborative problem-solving processes, promoting civic engagement with policy-making and oversight processes, and establishing systems to address wicked problems. Her work with legislators, government officials, civil society representatives and university faculty members has led to the development of hundreds of bills and accompanying research reports. She has also developed curricula for universities and civil service academies on three continents; co-authored a series of books on evidence-based policy design, legislative assessment and institutional reform; taught university courses on legislation, democratic processes and policy; and facilitated law reform projects in 40+ countries. Her research interests include: digital, deliberative and dialogic democracy; SDG and human rights realization; developing situationally-sensitive institutional design algorithms; legislative and regulatory impacts assessment; reforming laws to reduce inequities; and situating legisprudence within the social sciences.
Seitz has a JD from Boston University, a Masters in Environmental Law from Vermont Law School, and a BA from Reed College. She is the co-founder and President of Legis, a non-profit founded to realize the potential of 21st century technology to overcome barriers to inclusive, responsive, evidence-based policy and law development. Seitz spearheads Legis's efforts to build a decision-support system (the LegisX Platform) to facilitate the distributive development of situationally differentiated, evidence-based, bills, policies, and implementation plans. Prior to founding Legis, Seitz served as Executive Director of the International Consortium for Law and Development; Director of Boston University's Legislative Distance Drafting Program; a Lecturer at the Boston University Law School, Boston College, and the University of California (Riverside); ADR Task Force Member for the US Environmental Protection Agency; and as a Guest Investigator at Woods Hole Oceanographic Institute. She has also worked for USAID, the US Department of State and the United Nations as a Senior Expert on Gender, Alternative Dispute Resolution, Impacts Assessment and Legislative Strengthening.
---

Herb Schultz
Senior Policy Fellow
Herb K. Schultz has had a unique and successful 30-year career in health policy and management, spanning the public, nonprofit, philanthropic and for-profit sectors.
Currently, Herb is the CEO of both the Desert Healthcare District and its affiliate - Desert Healthcare Foundation. The District/Foundation is comprised of 5 cities in the Coachella Valley and unincorporated areas of the Coachella Valley. Created by voters nearly 70-years ago, the District oversees the lease of Desert Regional Medical Center operated by Tenet Healthcare. The District/Foundation is also one of the largest funders of Health and Wellness programs and services. Herb leads the District/Foundation on behalf of an elected 5-member Board and is currently transforming the organization through its new Vision - Connecting Coachella Valley residents to health and wellness services and programs through philanthropy and resources, health facilities, information and community education, and public policy.
Before leading the District/Foundation, Herb served as President and CEO of Eisner Health and its affiliated Foundation - a large federally-qualified health center system in downtown Los Angeles.
In the public sector, Herb has been appointed to senior level roles in the Administrations of President Barack Obama and former Governors Gray Davis and Arnold Schwarzenegger. In the Davis Administration, Herb served as a member of Governors Davis cabinet at the Labor Workforce Development Agency. In Governor Schwarzenegger's Administration, Herb served as senior advisor to the Governor. He was appointed by President Obama to serve as the Regional Director (Region 9) of US Department of Health and Human Services.
He has a bachelor's degree from American University in Washington DC and a Master's in Public Policy from Georgetown University also in Washington DC.
---

Michael Sullivan ('73 Political Science)
Senior Policy Fellow
Dr. Sullivan is a Senior Vice President of Nexant, Inc., a global supplier of engineering and economic consulting services and software to the energy industry. Consulting to utilities and government for over 30 years, Dr. Sullivan is a recognized expert in utility business planning. His clients include all of the investor-owned utilities in California, as well as many of the largest investor owned utilities in the US, including the US Department of Energy and the Electric Power Research Institute. He is also a member of the U.S. Department of Energy / Lawrence Berkeley National Laboratory Technology Advisory Group overseeing the design of pilot studies of dynamic rates being carried out by a number of U.S. utilities, and he is involved in several other projects to design and evaluate dynamic pricing pilots and feedback experiments being carried out by U.S utilities.
Dr. Sullivan obtained his undergraduate degree in Political Science from UCR and his Ph.D. in Sociology–Research Methods and Statistics from Washington State University.
---

Barry Wallerstein
Senior Policy Fellow
Dr. Barry Wallerstein is a Senior Policy Fellow with the School of Public Policy. Dr. Wallerstein is one of the most widely-known and respected environmental regulators and policymakers in California, having served for nearly two decades as Executive Officer of the South Coast Air Quality Management District (SCAQMD) – an agency charged with protecting the health of 17 million people in the nation's smoggiest region. During his tenure, pollution diminished sharply across the region.
Prior to 1997, Dr. Wallerstein held many other senior policy positions in environmental regulation. He has served on numerous committees and advisory boards, including those associated with the United States Environmental Protection Agency (USEPA), the National Academy of Science, Engineering, and Medicine, Transportation Research Board (TRB), the California Environmental Protection Agency (CalEPA), and the California Air Resources Board (CARB). He has testified before numerous state and federal committees on the environment, energy and power, as well as city and county decision-makers, and has authored, co-authored or edited more than 150 technical reports, regulatory documents, policy analysis papers and regional plans related to air pollution control and environmental policy.
Wallerstein received the Environmental Steward Award from the Center for Community Action and Environmental Justice in 2013, the Norton Younglove Air Quality Award from the Western Riverside Council of Governments in 2008, the Dr. Zweig Community Health Advocate Award from the Center for Community Action and Environmental Justice in 2003, and was an Alumni Hall of Fame Honoree from the UCLA Fielding School of Public Health in 2006.
He holds B.S. and M.S. degrees in biological science from the University of Southern California, and a doctorate (D.Env.) in environmental science and engineering from UCLA.
P O S T D O C T O R A L   S C H O L A R S